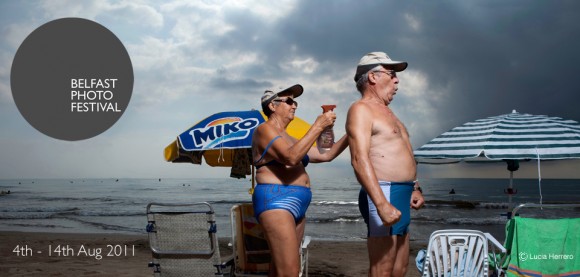 It is great that not only we can enjoy a Photography festival in Dublin, but that a new initiative is offering this year Belfast's own festival: the Belfast Photo Festival. We know only very well the hard work that Michael Weir, the festival Director, and his team has put into the exhibitions and events that are offered in the programme. We are sure that you will enjoy it!
You can download the Belfast Photo Festival brochure here or check it online.
A quick round up of the exhibitions and events running from the 4th to the 14th of August:
Exhibitions
The 2011 Open Submission with works by Alberto Maserin, Andrew Ivanov, Darek Fortas, Elisa Noguera, Gavin Devine, Geir Moseid, Jason Larkin, Klaus Pichler, Poulomi Basu, Samuel Dermigny, Tommy Ting, Tomas Dezso, Yaron Lapid, and Yoav Friedlander.
Events
There are loads of events you can enjoy throughout the festival, like reviews, book launches, workshops, talks and seminars, walks, and screenings. That will surely keep you busy for the ten days of the festival!
The PhotoIreland Festival team wishes the Belfast Photo Festival the best of luck.