The Long View is a group show of work by a selection of Ireland's leading contemporary photographic artists. For the first time, it brings together work by artists who have established considerable international reputations and whose photographs are represented in major collections worldwide.
This exhibition explores a particular strand of international practice, showcasing what can be called 'slow' or 'considered' photography. This has come about in response to the increasingly throwaway nature of photographic images in the digital world. In contrast, the images in The Long View were made as part of a sustained process of engagement over periods of months or even years.
The exhibition addresses questions of landscape and memory, history and social change, in both Irish and more global contexts.
In a series of landscape studies made over a year, David Farrell explores the sensitive subject of the search for those who were 'disappeared' by the Republican movement.
Anthony Haughey addresses the spectral presence of 'ghost estates' on the contemporary landscape. Through Haughey's lens, these eerie 'monuments' are a testament to the end of Ireland's gold rush and the resulting cost of unregulated growth.
Info
Opening day: 1 July
Dates: 1 July – 28 August
Opening hours:
Tue to Sat 11-6pm
Sundays 1-6pm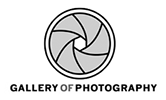 Gallery of Photography, Meeting House Square, Temple Bar, Dublin 2.
Location Map
Richard Mosse also explores the visual possibilities of the monumental, in both the subject matter and the sublime scale of his work. Mosse recasts the sculptural form of an aeroplane wreck into a powerful symbol of the failure of modernity.
Jackie Nickerson also works on a very large scale and in a global context, but she focusses on how we inhabit our ordinary, everyday worlds, presenting her own, often ambivalent subjective position. Made over a ten-year period, the work on show explores the interplay between the global and the local in the newly affluent Gulf states.
Paul Seawright recovers visual fragments and texts from the surfaces of the urban landscape of his native Belfast. The work examines the continued play of competing claims to meaning and identity in a post-conflict context.
Donovan Wylie presents two bodies of work which operate on widely different registers. In his cool, objective aerial survey of British Watchtowers along the border, he deftly turns the surveryor into the surveyed; while in Scrapbook, he presents 'the Troubles' as an intimate aspect of lived experience, in a radical mixup of the private and the public.
The Long View is curated by Tanya Kiang and Trish Lambe.
Leave a comment