Book & Magazine Fair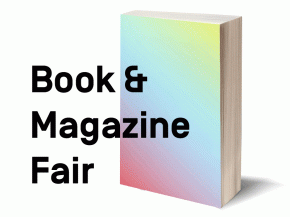 PhotoIreland is delighted to present our first Book & Magazine Fair where national and international publishers will showcase their latest publications. The collection on show is open in its conceptual framing and wide in its outreach: it includes photobooks and photo magazines from all over the world, as well as a rich example of contemporary publications focused on Art, Design and Illustration, as part of our interest on Image Culture. For these publishers, the pleasure comes both from the content and from its delivery. The low key handmade fanzine, the postcard-based publication, or the hardcover classic with high production values, all rejoice in the book format. It has been a fantastic opportunity for our team to sieve though the over 500 items that will be on display, and we hope you will share the feeling.
Info
Opening: 10am 15 July
Dates: 15-31 July
Opening hours:
Mon to Sat 10.30-5.30pm
Sun 11-5.30pm
Book & Magazine Fair
FilmBase, Temple Bar,
Dublin 2
Location Map

View PhotoIreland Festival 2011 in a larger map
The Book & Magazine Fair is a place where you can relax and enjoy this wealth of publications that are rarely seen in Ireland. You are welcome to visit, grab one, sit down and read: feel at home.
The Publishers