Images of Germany. 8 photographic positions. Agency Ostkreuz
On the occasion of the agency's fifteenth anniversairy the 17 OSTKREUZ photographers decided to examine the present condition in the country in which they live. Their images of Germany offer a multifaceted panorama of the supposedly familiar and the new. Much has changed in German society over the past twenty years, and very often it is the 'small things in life' that illuminate such changes. For their presentations the photographers accordingly chose themes that not only address political issues but, above all, touch on people's individual circumstances and plans for the future, their desires and ambitions.
These pictures are snapshots of a society in a state of flux, in which many people are troubled by a certain degree of insecurity, be it in their private of professional lives, but who also see opportunities for a new beginning. In their survery the OSTKREUZ  memebers raise fundamental questions of life – such as what distinguishes a sense of home and belonging from what is alien, questions concerning identity and the future, people's personal needs and their yearnings, everyday life and the unconventional. These images of Germany were first shown in a comprehensive group exibition of all seventeen OSTKREUZ photographers in autumn 2005 in Berlin.
Info
Opening: 6pm 8 July
Dates: 8-28 July – EXTENDED TO 29TH JULY
Opening hours: 12pm-6pm daily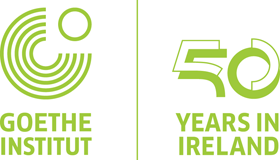 The Complex, Smithfield, Dublin 7
Location Map
The photographers supplement the title of their exhibition with the term of Neueinstellung – reorientation – an allusion to the revised approach of these artists, not only to their country but also to themselves. Eight characteristic positions from the large Berlin exhibition were selected for the Goethe Institute's traveling exhibition. One recurrent theme in all of the eight photographic sequences is the concept of native identity or homeland – formulated in the pervasive, yet elusive German term 'hiemat' – as a geographical, social and political determinant, but also as an expression of sentiments and yearnings.
About the Agency Ostkreuz
This agency is called OSTKREUZ. That is the name of an S-Bahn station in Berlin that resembles a wind rose, as it combines lines from all directions. When, in the fall of 1990, seven men and women got together to found the agency, they named it thus. With this they described their location, the East, which had been a country just a moment ago and to whose best photographers they had belonged. At the same time it meant to them a point from which they could start a journey anywhere.
Today OSTKREUZ is the most successful agency led by photographers in Germany. It has eighteen members. Almost each one of them has won prestigious national or international awards. They come from all German regions and also from other countries. The youngest of them is in his mid-twenties, the oldest in her mid-sixties. Each of them looks at the world through different eyes, is interested in different parts of it and travels in a different direction. But they all share their point of departure and return, where they frequently meet again. This is OSTKREUZ. It is an approach. It means approaching reality. There finding materials to work with. Finding the quintessence of things through one's work, imaging it and staying honest while doing so. It means developing a bearing towards reality, measuring it against it without having to sacrifice one for the other. OSTKREUZ means no more or less than being genuine.