Open Call 2011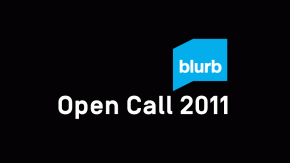 In cooperation with 
Blurb
, this year we searched for the best contemporary photobooks within our audience, via our international call for submissions. The best books will be printed and they will be available for all to see at the Book and Magazine Fair.
From the hundreds of submissions, we selected 20 great Blurb contemporary photography books to highlight at the festival. This is a great opportunity to showcase your outstanding Blurb photography book at PhotoIreland. This year, the festival kicks off July 1st and celebrates its first Book & Magazine Fair, with a special focus on photobooks. You'll enjoy events at dozens of venues around the city, including Blurb bookmaking seminars.
The selected 20 books will travel to the Belfast Photo Festival in August.
The selected books are:
Bo Gort, Insulatus
Brendan Maher, Water Mark
Brian Cregan, On Off Halsted
Chris Collins, My Car is a Rolls Royce
Chris Mear, the a511
David Killeen, To You I Follow
Dejan Karin, Prelude
Eveliina Hujanen, Fairyland
Joachim Schmid, L.A. Women
Krisy Lynn Carpenter, Since We've Spoken
Lewis Koch, Bomber, A Chance Unwinding
Maciej Pestka, Presa De Lanzarote
Noel Nobeltt, The Desolate Land's Portraits
Norbert Görtz, Doha
Peter Gates, Insignificance
Rada Moneva, Analogue This
Rob O'Connor, Enclosed
Sean Hillen, The Whole Works
Steve Ryan, Raw Materials
Yury Toroptsov, Why Was I Born In Russia
Info
Opening day: 10am 15 July
Dates: 15-31 July
Opening hours:
Mon to Sat 10.30-5.30pm
Sun 11-5.30pm
Book & Magazine Fair
FilmBase, Temple Bar,
Dublin 2
Location Map

View PhotoIreland Festival 2011 in a larger map