The Source Publication opportunity
As part of PhotoIreland Festival 2011 Source photographic magazine will be scheduling a series of meetings with photographers at the Gallery of Photography to view new work for consideration for publication. Eight meetings will be arranged with photographers after a selection from all submissions. Source publishes a wide range of material, an archive of which can be seem online at
www.source.ie
The magazine is particularly interested in seeing new work made in Ireland.
If you are interested please email John Duncan at john@source.ie with up to six screen resolution (jpegs approx 300k max per image) or as a pdf and a two paragraph description of your work. Alternatively you can email a link to a specific project on your web site.
Info
Please note, work must be emailed in advance by Friday 8th July 2011. Selected photographers meetings will take place on a given date at The Gallery of Photography.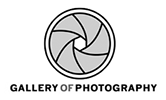 Gallery of Photography, Temple Bar, Dublin 2.
Location Map