A Calculated Attack: Guerilla Exhibition/Cork Analogue Photographers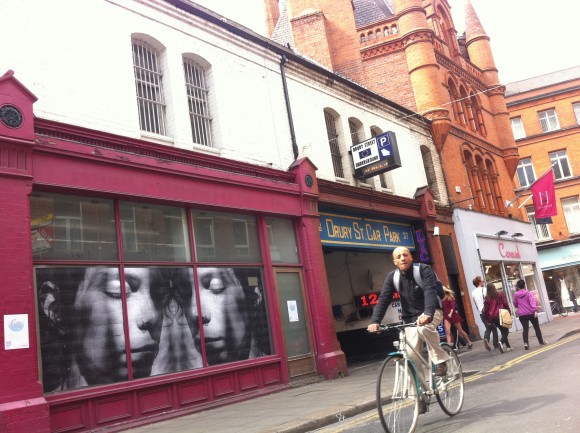 Guerilla Exhibition are teaming up with the Cork Analogue photographers to create the first pop-up gallery during the PhotoIreland Festival. Both groups work in a variety of ways using different photographic processes. Each group will work together to produce something specifically for this exhibition. These images will be made available to everyone by bringing photography to the streets of Dublin. The aim of this guerilla attack on the streets of Dublin is not only to promote photography and make it accessible to everyone but also to highlight the vacant spaces on the streets of Dublin. The photographs are installed in a guerilla attack in a secret location in the city. A message and a map will be blogged shortly after the attack so that followers can visit the show. This is the first time that these two groups will collaborate on a project together. The exhibition will run as long as the pictures stay on the wall. Photography is not usually seen on the street in this way. Photography is usually the tool used to document and record the everyday of the street but this unique exhibition allows it become part of the street.
About the Photographers
Guerilla Exhibition was founded on the 5/3/2011. Cork Analogue Photographers are a group of art photographers based in Cork in Ireland using mostly film and traditional darkroom processes.