The History of European Photography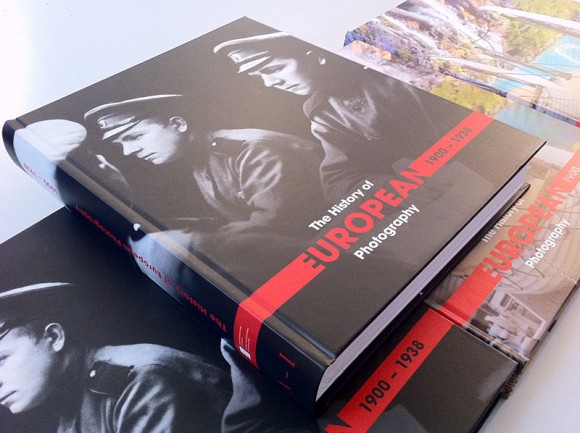 Presentation of the book 'The History of European Photography'
This is the first complete encyclopedia on 'The History of European Photography (1900-2000)', an international participatory research project of a pan-European size divided into three volumes and periods:
Volume 1, 1900-1938;
Volume 2, 1939-1969;
Volume 3, 1970-2000.
Each volume of the encyclopedia is organized alphabetically by countries – 35 countries altogether – and each country's photographic history is written by an expert in the field. Apart of the main chapters, each book will contain rich additional material, such as biographies of photographers, timetables of cultural, political and photographic events in each country and maps. Indexes of each book will be of two kinds, indexes of photographers and indexes of historical names and subjects. The project is coordinated by Prof. Václav Macek, chairman of FOTOFO association, and professor at the University of Performing Arts, Bratislava, as well as director of Month of Photography in Bratislava.
Info
Date: 7pm 17 July
Book & Magazine Fair
FilmBase, Temple Bar,
Dublin 2
Location Map

View PhotoIreland Festival 2011 in a larger map
Our primary goal is to fill in a gap in the theory of photography. The History of European Photography will be the first of its kind. While all existing publications on this topic focus only on leading countries in European photography, such as France, Great Britain or Germany, omitting more than half of the continent, we are offering a complete overview of photography development in the 20th century from Iceland to Russia and from Scandinavia to Moldavia.
This publication should also set an essential background for a future scientific research on a pan-European level in this field.