Only Today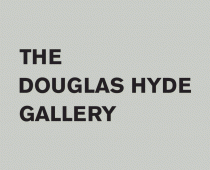 Photography in Contemporary Painting
Starts at 1:15pm, at The Douglas Hyde Gallery, Trinity College, Dublin 2. No need to book, but be there on time!
Michael Hill will present an introduction to how many contemporary painters use photographs – found or collected, personal snapshots, historical documentary pictures, record sleeves – as source material for their work.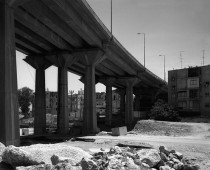 Supermassive Blackhole celebrates
Long Way To Paradise
, currently on show at Filmbase – join us for a drink from 6pm.
Opening Today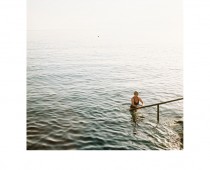 Sea Shift, group show

Opening at 7pm. Running from 28 July to 7 August.
Opening hours: 11am-4pm daily
Location: St Michaels Wharf, Dun Laoghaire Harbour, Dún Laoghaire.
Running Exhibitions
Temple Bar Area
The Long View at the Gallery of Photography
Martin Parr's Best Books of the Decade at the National Photographic Archive
Versions and Diversions Curated by Karen Downey at Temple Bar Gallery + Studios
The History of Disappearance by The Franklin Furnace, New York at Filmbase
Conversations About Culture by Matthew Thompson at Temple Lane South
Long Way To Paradise at Filmbase
Book & Magazine Fair at Filmbase
Open Call 2011 at Filmbase
Between A & B, by Kevin McNicholas at the No Grants Gallery
La Dolce Vita, by Joseph La Mela in Cow's Lane
Dublin 1
Ghost Shops, by Seán Hillen at Basecamp 108-109 Middle Abbey Street
Grey Area by Arcadia Collective at Gallery 53, 53 Capel Street
Four Floors Show at MadArt Gallery at MadArt Gallery and Studio, 56 Lower Gardiner Street
Bleak Beauty, by Eugene Langan at darc space, 26 North Great Georges Street
Dublin 2
Sommes-nous ? by Tendance Floue Collective at Alliance Française Dublin, 1 Kildare Street
The RHA Annual Exhibition at the Royal Hibernian Academy, 15 Ely Place
Photographs 1908-1940, by Luis Ramón Marín at Instituto Cervantes Dublin, Lincoln House, Lincoln Place
Landscapes of Cork by Patrick Donald at Patrick Donald Gallery, 8/9 Royal Hibernian Way, Dawson Street
Glamour in the Blood by Debbie Castro at Inspirational Arts, Basement, 7 Herbert Street
Blindschleiche und Riesenblatt by Anne Schwalbe at the Severed Head Gallery, Basement, 16 Lower Mount Street
Not Natasha, curated by FOMACS at the Creation Arcade, 22/23 Duke Street, Dublin 2.
Dublin 4
Mexican Worlds: 25 Contemporary Photographers at Sebastian Guinness Gallery, Connaught House, 1 Burlington Road
Achill/Fictionary by Linda Brownlee/Holly McGlynn at KTcontemporary, 25-27 Donnybrook Rd
Dublin 7
Images of Germany. 8 photographic positions. Agency Ostkreuz at The Complex, Smithfield Square
Photo 19, by DIT 3rd Year Students  at The Complex, Smithfield Square
SeeChange, Group Show  at The Complex, Smithfield Square
Life Imitating Art by Jeanette Lowe at Peppe Italian Restaurant, 31 North Brunswick Street
Dublin 8
Out of the Dark Room: The David Kronn Collection at the Irish Museum of Modern Art
A Royal Wedding, by Five Eleven Ninety Nine at the Back Loft, La Catedral Studios, 7/11 Saint Augustine Street
Dublin 18
Africa: The Experience, by Bobby Kerr at Barista Cafe, Sandyford Industrial Estate.
Dublin 24
Jewellery Box-Ireland's Hidden Gems by Daragh Muldowney at TileStyle, Ballymount Retail Centre, Ballymount Road Upper
---
Need information on how to get to these locations? Use the festival Google Map

View PhotoIreland Festival 2011 in a larger map